Losing your job is not something you want to have happen unexpectedly, but it happens all the time. The first time that it happened to me, I was in shock, but it wasn't the end of the world because I was fresh out of college, had a world of confidence in my ability to be an asset to any company I worked for, and I thought the soft patch in the economy we were experiencing in 1999 at the end of the dot.com bust was just a passing thing. I was wrong about all of that.
When I meet with people who have worked for a company for longer than 10-20-30 years, I'm amazed. First, that there are still people left in the workforce who haven't switched jobs in that long, and second that they never had the self motivated impetus to go looking elsewhere for work. Getting laid off takes care of all of that and suddenly, any notion of complacency gets tossed out the window, leaving you with a cardboard filing box filled with the various crap you've accumulated in your office during your tenure.
As far as anyone is concerned these days, nobody's job is safe. If you're one of those people who has skated through the last two recessions and managed to hang on, congratulations, those Polaroids you took of your supervisor making out with one of the 16 year old interns at the last company picnic have really paid dividends. For anyone else, who hasn't got dirt on the whole company and an appetite for ball busting litigation to expose them, here are some ideas to make your next transition more tolerable, if not enjoyable.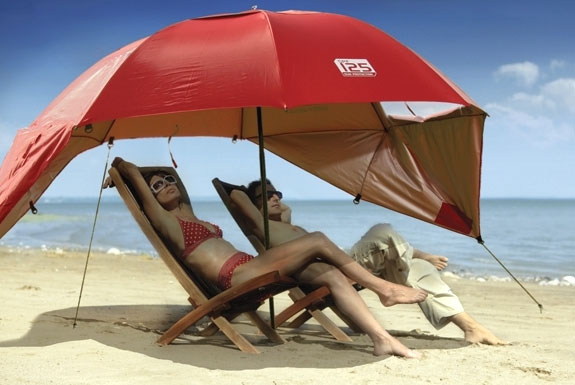 1)Pay attention to the numbers It's amazing to me that people who have recently been laid off after more than 2 consecutive quarters of their company financially sucking wind can actually say they're surprised when the mass layoffs come down from corporate. It's even more shocking when people who are laid off from small companies don't see the writing on the wall. I've been in both situations, and each time it was abundantly clear to me that the hard times were  crushing our profitability and that the more our managers borrowed and became indebted, the grander the schemes were to make more money and the greater the expectations of profitability became as well. If you don't see it coming, the numbers look good and you haven't been put on notice by your employer more than once for conduct that could result in your dismissal, chances are that there's still evidence of your imminent dismissal, you just haven't paid close enough attention to enough of the signs.
2) Take all of your sick days and vacation days now! Once the order to abandon ship has been given, the pool deck and the bar are typically the first things to close. That said, if you have a feeling that things are headed in a bad direction and there's nothing you can do about it, you have a patriotic duty as a lazy American to take every last sick day and paid vacation hour you can. If you leave without doing so, you're leaving money on the table and you will strongly regret it when your unemployment benefits run out. Think of this as a pass to do whatever it is you need to do to prepare for the uncertain world that is coming next. I suggest, however that you be as productive you can and turbo charge your job search amongst your customers and vendors to take advantage of any contact who might be hiring while you still have the ability to do so. Or you can just sit on the couch and eat ice cream while watching Maury-that's if you have no plans on going back to work anytime soon, but that one is up to you.
3) Build a database If you are in sales or have some inkling of how mass marketing works, you never start any campaign without a database. This could consist of friends, family, co-workers, acquaintances, customers, and other people you know already, but more importantly, you want a big database of people you don't know yet, so that you have a better shot of landing the type of job you want in the field you want. For example, you can purchase lists from companies like Hoovers, which I don't recommend, or there websites like jigsaw.com that lets you trade the contacts you have that they don't own for contacts that they have that you don't own without spending an arm and a leg. Once you have all of this lovely information about who's who and where they work you've got a leg up on the competition for any positions, which may not even have been advertised as available.
4) Save, Hoard and Stockpile Where I live, the grocery stores constantly have sales for buy-one-get-one free items, I buy them even if I don't need them. I also use coupons for them. Once I have all of these excess items, I stuff them in every closet I can fit them in. Wherever I can find ways to save I do it, whether it sounds pathological or not. You should be saving about 6 months of salary to feel somewhat comfortable if you lose your job, but don't count on just savings alone to get you through lean times; find every possible unnecessary expense and zap it from your budget.
5) Sharpen your skills and invest in yourself It doesn't matter if you're a construction worker or a grocery store cashier, there are millions of ways you can find to advance your own career in any field without quitting your job and going back to school. The more you explore these opportunities while you are employed, the more you will find yourself in demand with prospective employers. At one point during my last transition phase I had 3 concurrent jobs. Meanwhile, the national unemployment rate was hovering at around 11%. I went out and got my Life, Health and Var. Annuity License and suddenly everyone wanted me to sell for them. There are tons of jobs out there that are looking for people who have advanced certificates, and many of these certificates aren't all that hard to obtain. You may open up a new avenue to a career that you had never thought of by pursuing this path and you will be grateful that you did later on.
6)Don't be afraid to ask for help When it comes to asking a stranger for help finding a job, some people are just completely paralyzed with fear. If you can come to grips with reaching out and making some cold calls  searching for jobs instead of just blindly mailing resumes and responding to every help wanted ad you find, you may find out that there are some very sympathetic people out there who will help you. Chances are you're going to find even more people who don't have time to deal with you and you're probably going to get hung up on quite a few times in the process. It reminds me of a story of a man who stood out on a street corner and asked each woman who walked past if she was interested in having sex with him. Most women walked by and ignored him. One day he asked the wrong woman and she became so completely offended at the insinuation that she would devalue herself to that level that she turned to him and said, "What kind of woman do you think I am? Do you honestly think that works?" to which he smiled and said, "You know most of the time women say know, a few times I've even been slapped, but you wouldn't believe how many women have said 'Yes.'"
And that my friends is as good an illustration of the law of large numbers as I can show you.