I'm still confused. Yesterday's run in with new construction condo projects in Miami Beach and the amazing discovery I made that nobody learned anything from the sub-prime crisis still has me wandering in a dense fog.
Some things, however are starting to get just a little bit clearer, though as this revelation has got  me reassessing a lot of things that I had missed previously and opened a new window of perspective on what's really going on in the world economy around me. For starters, the article I read earlier in the week about Consumer Borrowing increasing at an unexpectedly fast rate in December 2011 started to make some more sense. The areas of the economy for which people are willing to borrow in this last month's data have nothing to do with the high rise condos going up like mushrooms again in North Miami Beach, but rather with School Loans and loans for Automobiles. Huh?
Somehow, the article I read made a parallel argument that tied the two together stating that because employment was rising and that projects like the ones I saw being constructed were happening, this was leading families to gain the confidence necessary to borrow again. Basically, that because the people at the top were doing better, the people at the bottom were willing to believe in a recovery and thus start taking on more debt, driving consumption growth in the economy higher. To me that makes absolutely no sense. Why would some multimillion dollar real estate venture give me any confidence that if I borrowed hundreds of thousands of dollars in student loans that have no possibility of being forgiven or written off in bankruptcy, I would be able to pay them back someday because the economy is better thanks to Monacle McBillionaire's newest construction project?
Forgive me for being skeptical, but I am a college graduate and I do know what happens at most major four year universities around the country, even the Ivy Leaguers, and with the exception of specific engineering, medical and legal educations which require further matriculation to additional schools, they're all pretty much a big liberal-arts waste of time.
What irks me most about the things I see happening to the youth entering 4-year colleges, and even the ones who have already graduated and are making a big u-turn to get back into school because they can't find a job to support themselves is that there is a fundamental disconnect in the observations of what's going on and why.
So here's my take on what's happening as succinctly broken down as I can make it:
1) Supply and Demand There is just not enough demand in the international marketplace for goods and services of all types, especially housing because there is a temporary imbalance in the number of baby boomers in the biggest consumer market, the US, entering retirement  who are no longer at the peak of their spending days and the number of Generation X'ers who are going to take their place. This is simple math; there are 87 Million baby boomers and about 65 million Generation Xers, and the Baby boomers are far wealthier than their Gen-X counterparts. That means 20% of the overall demand for goods and services that exists now is going away as soon as the last Baby Boomer sends their kids off to college and the spending party associated with raising their kids is over. This also means that there are far fewer entry level positions available for anyone recently graduated or without experience because, a the same time, there are just too many older, more experienced workers who are willing and able to work beyond typical retirement age. At the same time, the number of people who would normally buy their services is shrinking. It's the ultimate catch 22 and it won't be resolved for the next 15 years until the Millennial Generation comes along with about 87 million members to fill the gap.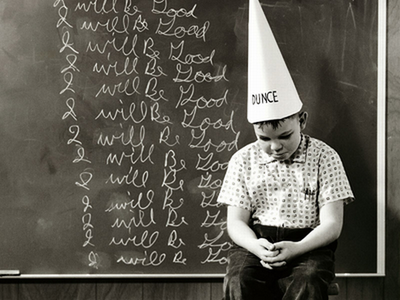 2) Lack of Proper Education Schools are not preparing young people with the skills they need to survive in what I have described as a very unique economy. While opportunity is out there, without the proper guidance, the majority of high school graduates spend their first 3-5 years after graduating high school still trying to figure out what they want to do with their lives and thus their educational direction. By the time most figure it out, they have already found themselves massively indebted as they have already spent that time spinning their wheels in an undecided major at a 4 year college. If there was more focus on identifying the strengths and weaknesses of individual students at an earlier age prior to leaving high school, there could be a lot more progress made on helping them to identify the directions that they take with their education. Ideally, a large number of these students could be enrolled in different types of educational institutions besides traditional liberal arts programs that focus on trades and skills that colleges just don't typically offer. At the very least, colleges and universities should rethink offering students the choice of coming into their school while paying for loans without committing to an area of emphasis. The goal of this would be to reduce the number who enrolls and fails to graduate, but still has massive debts that need to be paid anyway.
3) The Tuition Bubble First there was the dot com bubble where the inflated value of equities related to technology stocks led to a massive bust in that sector as demand for new tools to increase productivity far outstripped supply at the advent of the information age. Next there was the commodity and real estate bubble which concurrently resulted from the US Federal Reserve keeping interest rates at unrealistically low levels and the largest generation of consumers, the Baby Boomers built and spent like drunk Arab teenagers on their first trip to New York City. Both of these bubbles popped at the same time in 2008 leading to the crashing prices of oil, copper, housing and other precious metals. Since then there has been an unprecedented effort to re-inflate the values of these last bubbles by the US Central Bank which has led to another unintended consequence, the cost of borrowing has been driven down sharply for just about any kind of debt, especially student loans. At the same time, there is an unprecedented number, between 60 and 80 million young people headed for College. As the laws of supply and demand dictate, the prices of going to school has risen faster than almost any other type of expenditures, including healthcare.  This bubble, like all others that came before it will not last, and sorting through the collateral damage that results from a generation of over-extended, underemployed graduates is going to be really, really ugly.
Those three main factors are contributing to an awful scenario in the future, and with the massive expansion of both private and public debt in the last ten years alone in the US has grown from 275% of GDP to 375%. This makes for a figure, adjusted for inflation, greater than the level of debt that the US had during the Great Depression of the 1930s. One would think that the future leaders of the free world would be trying to address the next great bust as a central theme to their election campaigns, but not one has offered any concrete plans that would offer any relief if unemployment skyrockets an entire generation of indebted college grads can't find a way to pay back their student loans.
The reason for this, is because GDP growth in the US has shown an unsurprising up-tick in the last few quarters. As a result of the sovereign debt crisis going on in Europe, and the continued intervention by the Federal Reserve, Treasury rates are at all time lows. As the Fed continues to push the stimulus gas pedal through Quantitative easing and purchases of longer-term maturities, and foreign and domestic investors seeking safe, consistent returns have really nowhere else to stick their money, other than US Debt, long considered money good, interest rates are going to stay low in the US for a long time.
The wealth effect that is happening in the US and other Commodity rich economies is what is driving all of the development of multimillion and billion dollar real estate ventures in places like South Beach. What seems like organic growth and recovery is little more than another bubble being inflated as the low interest rate environment continues to drive investors into otherwise risky, and speculative investments in their search for returns. In summary, there has become a fundamental disconnect between the traditional indicators for economic growth such as the interest rates on US Debt and GDP, which is only slowly growing. As long as this environment persists, anyone borrowing for the future, especially long-term debt like student loans, needs to be especially cautious and be certain that they will be able to pay those loans back. Furthermore, the value of the education purchased by debt needs to be determined before the debt is assumed by consumers.
The problem borrowers, specifically student loan borrowers face is a very difficult one. An oversupply of labor, coupled with all time shortages in higher-education opportunities  and an abundance of cheap, easy money to finance them is what most young people are looking at for the next 10-15 years. While government cannot do much about the shrinking consumer base, and eventually the Federal Reserve is going to run out of ways to push down interest rates, there are some things that government can do to better allocate resources to seeing that young people have a fighting chance in the market for employment and education.
Right now, the system looks a lot like a Madoff Ponzi scheme, where those who enroll last will pay the most to get in, have the highest interest rate loans, and fewest employment opportunities to pursue. So, I'm still confused as to whether anyone learned anything from the last bubble bursting in real estate. Why can't people see these things coming and why is it so hard to have an objective conversation about them until the worst case scenario has already happened? The Federal Reserve may see itself as a hero in saving the American Homeowner who can afford and has the means to refinance at record low rates, on the other hand, the Board of Directors of the Fed are doing young people a disservice the same way they did the record number of unqualified borrowers who took on more home loans than they could pay back with easy money policies.
In our eagerness to attack the problems we face with sub-prime loan defaults and zombie banking institutions who still have massive portfolios of non-performing assets, we have created a whole new set of problems. Each time a new bubble inflates as a direct result of the monetary policy of the US Federal Reserve there are consequences down the road. While the economy should be deleveraging and loan growth should be contracting, it's increasing in new and frightening ways. The young people in America are not only going to be stuck paying for the massive public and private debt obligations that the US Government has assumed in the past decade and will continue to assume as an aging population reaches their redemption age for unfunded entitlements like social security and medicare, but they're also looking at lower rates of full employment, and greater personal indebtedness for the foreseeable future. I personally believe this is completely irresponsible, and I challenge anyone to explain how solving today's problems by creating bigger ones in the future is a good way to run a nation.
Archives
Error: Twitter did not respond. Please wait a few minutes and refresh this page.